Outdoor shades is one of the most popular products. Your outdoor spaces can transform into cozy areas with the right kind of window treatment. Make your patios and pergolas the perfect spot to relax with a comfortable ambiance. These outdoor blinds are made with mesh and sheer fabrics that block UV, reduce glare and filter light while keeping the view. Glare reduction and the blocking of UV ensures that minimal heat gets in porches or decks. These blinds also protect the furniture and decor in your outdoor space from getting damaged from the sun.
Window treatments are not only for windows. These exterior solar shades are a great and helpful addition to the patio and deck in your house.
Our Zebra Blinds are using the highest quality polyester and metallics.
Our blinds are fully customized to the dimensions of your windows, which means that we will measure your windows, and then manufacture the blinds with the sizes we received. You will be able to choose the colour, the fabric, and the type of the blind once you are placing your order. Follow us on Instagram!
We are sure that you will be very satisfied with the use of Outdoor Shades.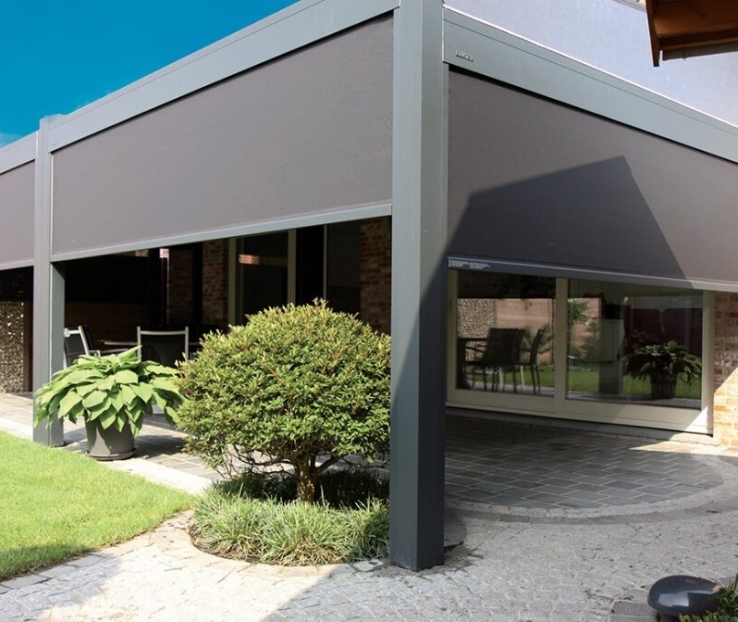 Start Today! Get the latest styles in Blinds, Shades, Shutters and Drapes.
Simply complete the form below to request a free in-home consultation with your local Captain Blinds Design Consultant.